Cooking Mama Cookstar removed from the shop - Cooking Mama Cookstar devs accused Of Cryptomining
Despite what people may think, it appears there is no need to be alarmed as there is no crypto-mining going on.

The game was only removed because the developers are having a legal dispute against the publisher of the game.

An explanation was provided by the game's developer

Quote from the game's developer's (Source: Screen Rant)

"

The statement about crypto-currency was all buzz words.

The head of planet entertainment knows very little about these things... he just put some fancy language to get potential investors who like that stuff.

As for the crashes/ overheating. That would be because the game is made in unity. By many people working on their first game...

it's not the best product but it made it through several vigorous reviews by Nintendo and Sony. There is no way crypto-mining stuff could get through those tests. I doubt anyone at 1P would even be able to make such a thing." "There is a legal battle between the publisher, planet entertainment and the IP holder, office create. Planet Entertainment released the game against a request by office create to keep polishing the game, or perhaps even canceling it."

"At one point the Japanese office create clients who came to oversee development. An argument started and the clients were told to go home if they weren't being "constructive". Once they found out that planet entertainment released the game, they used their Nintendo contacts to pull it from the e-shop and stop production of cartridges."

"Overall, everyone at 1p loves the cooking mama franchise and did their best to make the best product considering the interference from the higher-ups. I think the game is far from perfect but would have done fine without the publishers stumbling so...

​
Review code provided by
Sometimes You
What a strange... puzzle game?
I literally don't know how to review this game.
Is it a game?
Is it an art project?
Is it both? (Games are art too, right?)
Is it none?
What's the story?
Who am I?
Where am I?
What's going on?
What do I do?
I have so many questions.
But the game is too short and doesn't give me any answers.
The game is over before you realize.
I guess it's up to interpretation? You know, like art.
Playing this game is like having a weird dream.
But weird doesn't mean bad.
I didn't dislike it, I quite enjoyed the weirdness of it all.
I don't know how to explain it.
Apparently everything in the game is made from real plasticine.
What you see in the game are not 3D models, they are photos of real plasticine.
Very interesting choice.
Wurroom can only be played in handheld mode by the way as it uses the touch screen for all the puzzle solving
Wurroom is a rather short game, but I guess that's fine.
When the game is over you are simply asked to close the game.
You may wanna play it a second time?
In the end, if you buy Wurroom you will mostly be paying for the experience, not the game aspect of the game.
The game is just 0.99$ so... if you have a few gold coins on your account you may wanna check Wurroom out.
I do recommend it but again... I am not sure it's really a game.
It's pretty cool nonetheless.
I don't know how to score this game all I can say is it that it was an interesting experience.
Puzzles: 8/10
they were easy but that doesn't matter
Music
: 8/10
Graphics: 9/10
Trippyness:
10/10
really trippy
Overall: Good/10
No, I am not trying to be funny, I just don't know what score...​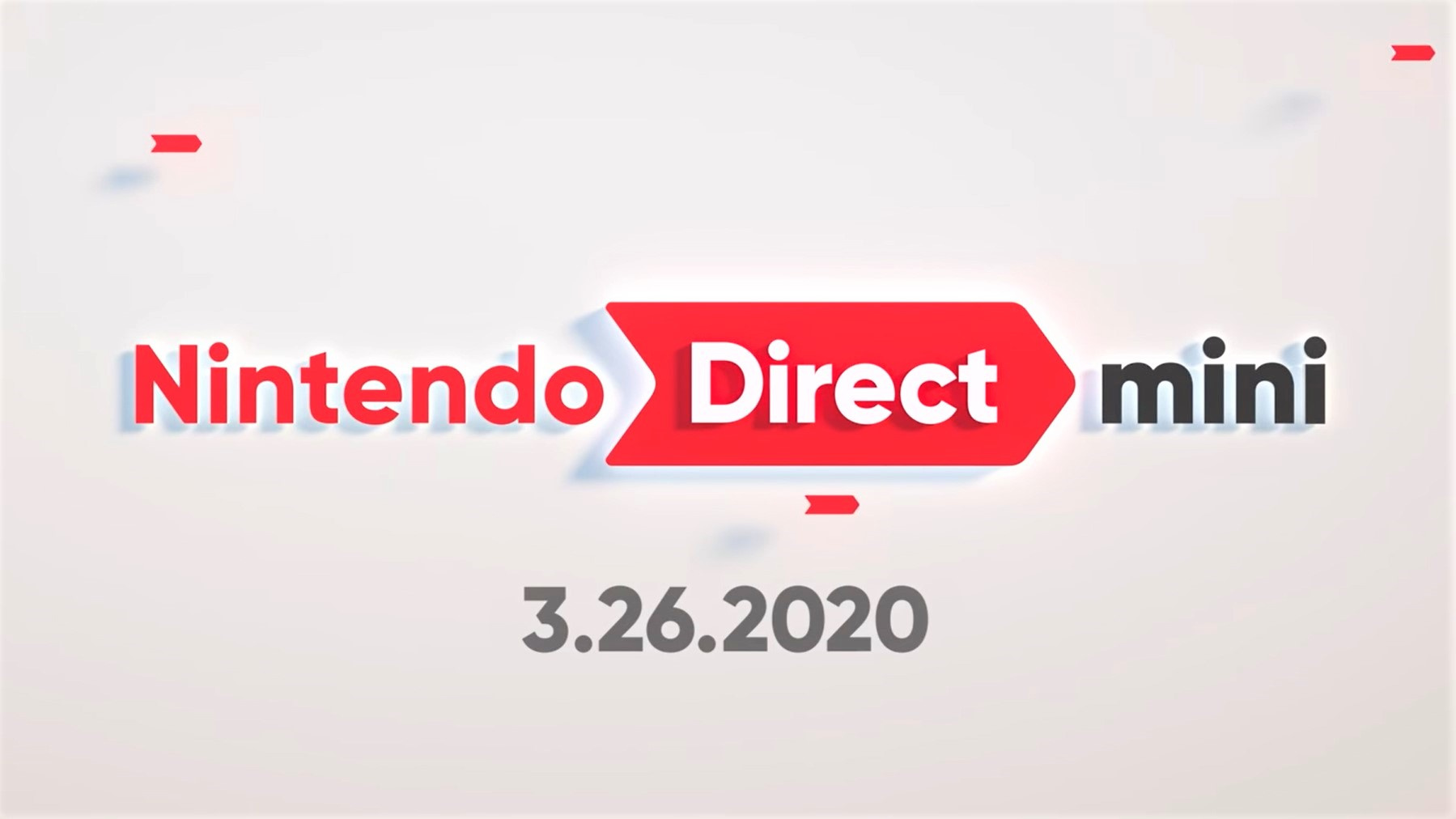 A lot of games were shown on the Mini Nintendo Direct, let's go over some of the games that were shown.
The presentation was around 30 minutes long.
First, let's address the elephant in the room.
-Xenoblade Chronicles got a new trailer
A new DLC will launch with the game, it will be called "Xenoblade Future Connected".
Some music tracks will be re-recorded
-Many 2K games are coming to the Switch
Among them are Bioshock, XCOM and Borderlands.
Update: If you buy Bioshock or Borderlands physically you'll still have to download more than half of each game.
-Catherine Full Body is coming to Nintendo Switch
-Burnout Paradise Remastered is coming to Switch later this year
-More Bravely Default 2 footage
A demo of the game is now available for download
-Star Wars: Jedi Academy available now
-Star Wars Racers is in development
-An ARMS character is coming to Super Smash Bros Ultimate, we don't know which character it is yet
-ARMS will be getting a free trial accessible only to Switch Online owners
-Ring Fit Adventure now has a Rhythm minigame
You can download the free update now
The new update includes songs from other popular Nintendo titles, such as Mario Odyssey.
-Panzer Dragoon Remake is out now, it is a timed exclusive...​
Due to new federal and local guidelines for COVID19, Nintendo has closed down its repair centers for 3DS family systems and Switch family systems.
As a side-note, Nintendo will no longer be offering repairs for Wii systems and some 3DS family systems.
They will remain closed until the federal and state guidelines allow them to reopen.
If you had shipped your item, the mail service will not deliver it and return it back to you as undelivered.
If your product was in their facility when it shut down, it will remain there until repairs resume again.
If you had a repair order and did not ship your item yet. Your repair order will remain on their systems for 180 days. Once the repair service resumes, you can still use the same repair order within that time.
If your product warranty expires during the time they are closed, Nintendo will honor the warranty and they will repair your system.​
Zombie Army Trilogy is coming to the Nintendo Switch
On March 16th the above video was uploaded to Youtube.
Zombie Army Trilogy is making its way to the Nintendo Switch.
The game is set to release on March 31st, very soon.
The game will feature motion controls.
There was a

Nintendo

Indie World

Showcase
A few of the games that were showcased are:
I Am Dead, Baldo, Exit The Gungeon and Summer In Mara.
Nintendo is partnering with LEGO to release LEGO Mario toys
On March 12th Nintendo uploaded the above video to their Youtube channel, announcing that there will be LEGO Mario toys.
Aside from that, there are still rumors going around of a Nintendo Direct happening soon, are you excited? are you interested in any of the games mentioned in this article?
​
Hidden Through Time
Review code provided by
Crazy Monkey Studios
Hidden Through Time is a hidden object game.
You will travel through different eras, like the prehistoric era - looking for hidden objects.
The game features hand-drawn assets and animations, a level editor, touchscreen support and online functionalities, you can share your own levels or play other people's levels.
The level editor has many items at your disposal, you can rotate them and you can change on which layer they are placed.
The levels can be as small or big as you want.
The game is a bit challenging so you are given hints as to where objects are, how long the single-player mode is, depends on how fast you can find every item.
I am honestly pretty bad at this kind of game so I came up with the idea to have all members of my family help me look for items, we also took turns finding items.
You can also skip levels if you can't figure out where an item is, this requires you to have found a certain amount of items first, however.
You can use both sticks to look around for items too.
By the by, you may have heard of
Crazy Monkey Studio
before and that's because they are also the team behind Guns, Gore and Cannoli.
it's interesting seeing them tackle a completely different game genre.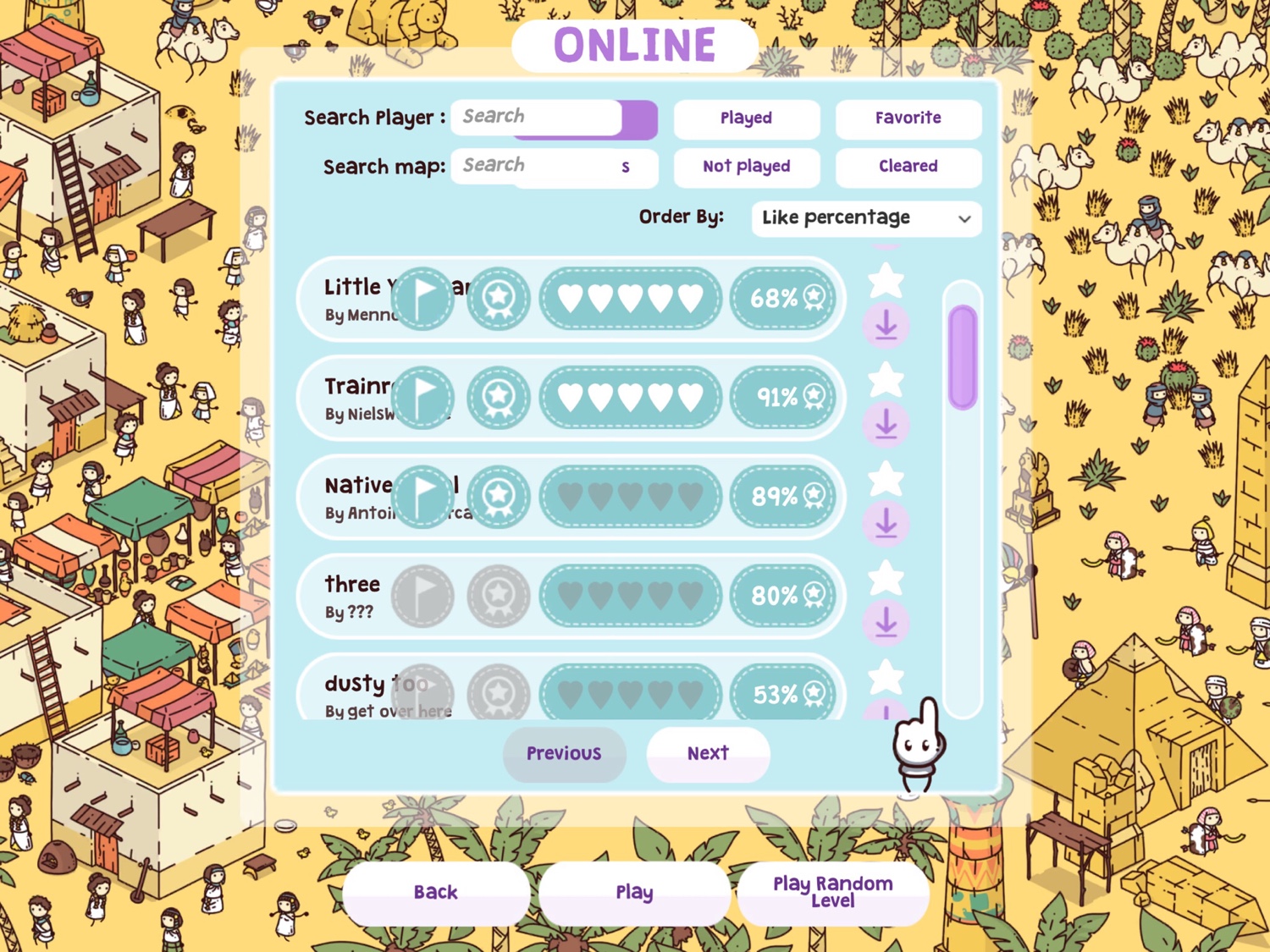 What I...
​
Confirmed via Sony's blog on their official site earlier today.
Ex-PS4 exclusive Horizon Zero Dawn is coming to PC.
This is what Hermen Hulst had to say:
"I can confirm that Horizon Zero Dawn is coming to PC this summer…. There will be more information coming from Guerrilla, from the new studio directors [Michiel van der Leeuw, JB van Beek, and Angie Smets] pretty soon."
Guerrilla Games are also the people behind Killzone.
"I think it's important that we stay open to new ideas of how to introduce more people to PlayStation, and show people maybe what they've been missing out on."
HZD originally released in early 2017 for the PS4.
"To maybe put a few minds at ease, releasing one first-party AAA title to PC doesn't necessarily mean that every game now will come to PC. In my mind, Horizon Zero Dawn was just a great fit in this particular instance. We don't have plans for day and date [PC releases], and we remain 100% committed to dedicated hardware."
Forgive the lack of commentary on my side, it's just that I am speechless.
Despite rumors, this is certainly unexpected.
People have also been wondering for a while now if HZD might get a sequel on PS5.
Who knows what the future may have in store for HZD.
Let us know what you thing about HZD coming to PC.​
Often called a Breath Of The Wild clone or the anime version of Breath Of The Wild, "Geishin Impact" is coming to Nintendo Switch.
A teaser dropped a few days ago.
You can check it out here:
The game will also be heading to Mobile devices and PC.
You can register now for a chance try out the closed beta here:
https://genshin.mihoyo.com/m/en
The game doesn't have yet a set release date.
​
NIS America announced a few minutes ago that Prinny 1 and 2 are getting a remake, both games will be included in "Prinny 1•2".
The game is set to release some time this year and will be a Nintendo Switch Exclusive.
The game will feature updated graphics.
Ready for Prinny, "Dood"?
That's it for now.​
Review code provided by Blue Wizard.
"Paddle your balls!"
"The year is 3XXX... the world is consumed by chaos..."
No wait, that's not it.
*Ahem*
Gather powerups and obtain new skills, prepare for the most intense game of pong ever!
That's right, Hypergalactic Psychic Table Tennis 3000 is a modernized take on the classic game, it plays like pong but has a bunch of RPG elements thrown in, for example, you can obtain abilities like for example the ability to throw fireballs at your enemies, the ability to heal your paddle or you can unlock a shield, the ability to walk on water or even the ability to move your paddle on every direction, pretty crazy stuff.
You and your enemies have health bars if your life or your enemy's is depleted your/their paddle will explode and they/you will be left wide open.
Sometimes stages have water, lava, portals, bumpers or slime scattered around, bumpers can explode too if they suffer too much damage, the level you play on seems to be random.
Make sure to use the elements present on each level to your advantage.
There are many bosses and enemies you can fight, they come in different shapes and sizes, some are faster, some are smart, some are not, this makes for variable gameplay.
The things I liked:
-The narrator sounds cool
-The messages in-between levels are really funny
-The music is rather interesting, it reminds me in a way of the Music in Luigi's Mansion
-The gameplay is addictive
-The game poses a bit of a challenge
-The game gets...​